What is Community College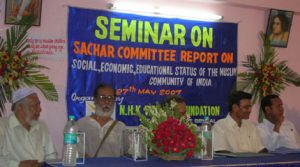 Community colleges offer an alternative system of education that enables students to develop skills and get jobs in collaboration with local industry or community. National Knowledge Commission chairman Sam Pitroda refers to them as "instruments of mobility".
Ignou vice-chancellor V.N. Rajasekharan Pillai agrees. "It is an endeavour to institutionalise the mechanism of skill development, vertical mobility and certification," he says.
In 1999, the Indian Centre for Research and Development of Community Education (ICRDCE) was established in Chennai by a Catholic organisation to facilitate and co-ordinate community colleges in India. Today, ICRDCE, with 224 community colleges, has partnered with Ignou for the further expansion of community colleges in the country.
According to Xavier Alphonse, director, ICRDCE, the specific target groups for community colleges are the poorer sections of society — including tribal communities and women. "Our motto is to include the excluded and give the best to the least," he says. All the community colleges under ICRDCE offer 100 per cent placement, mostly in local industry. "We have tie-ups with around 2,000 employers," says Alphonse.
Community College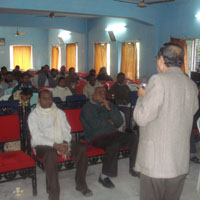 Colleges registered with Ignou can offer associate degree programmes, besides the regular certificate and diploma programmes. On completion of associate degrees, students will have the option of moving into the third year of a degree programme from Ignou. This even enables school dropouts to do a doctoral programme if they wish to. "Community colleges can also act as centres of reverse learning where a graduate from a mainstream college joins a community college for skill development," says Latha Pillai, pro-vice-chancellor of Ignou.
The Indian Army recently signed a memorandum of understanding to start 47 community colleges at regimental army training academies.
The corporate world too has joined the fray. NIS Sparta — a Reliance ADAG company that provides training, education and learning solutions — intends to set up 50 community colleges in the coming years. Its focus would be on training students in finance, retail and telecom — areas that the company deals with.
Course contentA few popular or new courses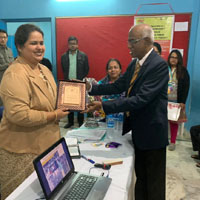 Certificate courses (16 credits)Acupressure, agriculture, air ticketing, mobile phone mechanism, entrepreneurship, fire safety, human rights, hospital attending, poultry farming and horticulture assistance Diploma courses (32 credits)Ayurveda healthcare and yoga, CT scan technique, front office, fashion design and dress making, community nursing, desktop publishing, animation, tourism studies, marine product preservation, sound engineering and physiotherapy
Associate degree courses (64 credits)Visual arts, construction technology and management, business administration, retail management, civil engineering, fashion technology, bamboo technology, home science, pre-primary teachers' training, fine arts and interior designing
(One credit is 15 contact hours) Fee: The fee structure has not been finalised, but the charges are mostly nominal in community colleges.
IGNOU News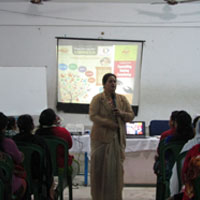 250 institutions from across the country met at Indira Gandhi National Open University (IGNOU) to decide action-plan to set up community colleges in all parts of the country. The conference was attended by noted social workers from some NGOs, vice Chancellors of state level open universities, UGC member Fr. Xavier Alphonse
The conference was presided over by Prof. V. N Rajasekharan Pillai, Vice-Chancellor, IGNOU. Speaking on the occasion Prof. Pilai said, "The movement has its seed in the 11th Plan outlay of the nation, in which Planning Commission had identified Community College mode strong enough to disseminate education to all segments of the society." The colleges, which will offer the two-year Associate Degree programmes from the ensuing July cycle, are also likely to be identified in the month of May.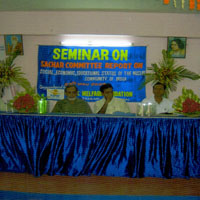 Community Colleges, which would register with IGNOU, would have to offer Associate Degree on a range of job-oriented industry-trained academic programmes, at affordable costs.
The philosophy is: These are colleges by the community, for the community and of the community. The rationale is: These colleges must be able to offer opportunities to all segments of the disadvantaged people. They would encourage students who may want to attend a 3-year degree programme but can not get entry to a formal conventional college due to academic, personal or financial problems. These students would be able to choose from hundreds of academic and technical fields of studies, for their Associate Degrees, which would enable them to get transfer to regular colleges into the third year of the choice degree-courses to become graduates.
"The community colleges will be beneficial for school drop-outs, late entrants into higher education, and working people who find entry into the formal system rigid," added Prof. Pillai. Minister of State for Human Resource Development, Smt D Purandeswari, who was the Chief Guest for the function, the minister said, "The concept is foreign with its epicenter in the UPA. It does not alone address development, it also ensures continued growth and that is the requirement of India today. Several groups advocated for Community Colleges. The movement is a major force in the USA, where it is know as Junior Colleges. In countries like USA and Canada, where importance of these colleges are immense, the practice has been international standard in programme formulations and enjoys global care." The National Knowledge Commission also highly lauded the IGNOU Community College movement." It is greatly hoped that the underprivileged and deprived will; get an opportunity to deveklop themselves, she added.
The students would be allowed to pursue continuing education through all meaningful formats – face-to-face, online, full-time and part-time.
The Community Colleges would be governed by a Board of Trustees consisting of founders of colleges, representatives from IGNOU and local representatives of governments or industries etc..